All Hallows' Eve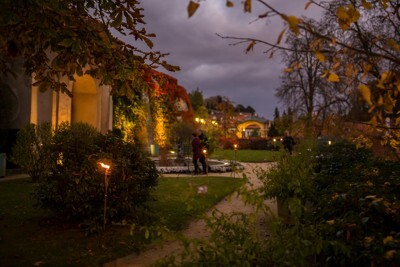 The Gardens below Prague castle will be exceptionally open during the weekend that is connected to the All Hallow's Eve, so that you can stop for a while and spend a quiet time in a beautiful place in Prague.
The Gardens will be lit by candles, torches and lamps from 10am till 10pm on Saturday and Sunday.
This event is for all those who can not get home and would like to light a candle in remembrance of their beloved ones in a unique atmosphere location.